Revitalizing the Urban Landscape: Zia at Sunnyside Mixed-Use Development
As part of the Denver Urban Renewal initiative, Zia at Sunnyside was built to provide a mixed-use workforce housing option for those who live and work downtown. The new construction boasts 434 residential spaces and is a combination of for-rent and for-sale properties. Zia also offers over 8,000 feet of retail space.
As a transportation-oriented development (TOD), the complex is within convenient walking distance to Colorado's Regional Transportation's 41st and Fox Station. The structure replaced not one but three office buildings that formerly housed Denver's Concrete Coring Company. The building facade of brick, steel, and glass accents match the area's industrial vibe. Far from a mere rest stop, Zia's amenities include a fitness center, two outdoor courtyards, a pool deck overlooking the skyline, and multiple social lounges.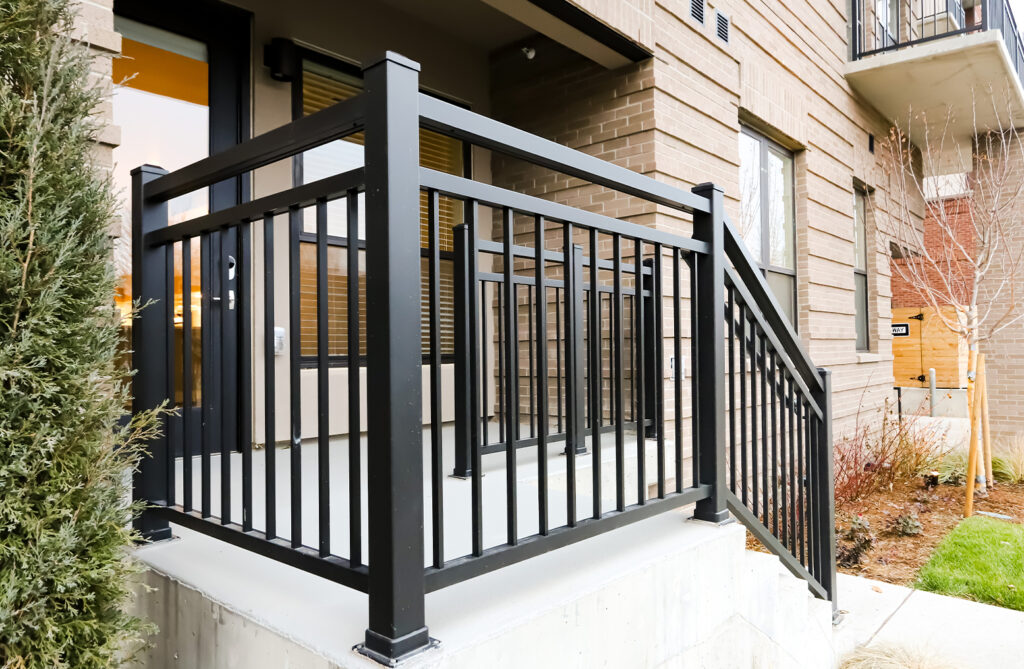 Based out of Golden, Colo., Confluence Companies is dedicated to the positive development and renewal of several communities in the state. They are the developers, builders, and property managers of Zia, which began construction in 2018 and was open for tenants in mid-2020. The $123 million project needed a railing system sturdy enough to stand up to daily use and winter weather but required minimal maintenance. Selecting Moore Lumber & Hardware to provide Ultralox® railings was the beginning of a strong partnership.
Founded in 1947, Moore Lumber & Hardware of Castle Rock, Colo., currently has five stores across Colorado's front range. Moore Lumber & Hardware has partnered with Ultralox® since 2017. Citing high quality, ease of use, and simplistic designs, the company considers Ultralox® aluminum railings a perfect fit for their company and their customers. They also pride themselves on being locally owned, operated, and invested in the community.
"We like to be involved in the communities that we work and live in. We like to be pillars in the communities of Colorado," said Mark Blickenstaff, General Manager. "We like our customers succeed, and we like to be part of their success."
Moore Lumber & Hardware chose Ultralox®'s Alta with an open mid-rail and a continuous top rail for Zia's railing needs. The matte black powder-coat finish matches the area's industrial vibe and creates a sleek and modern aesthetic. Of the total 5,500 lineal feet installed, three hundred feet of the panels also required glass paneling. The glass helps provide unobstructed views of the Denver cityscape and Rocky Mountain sunset.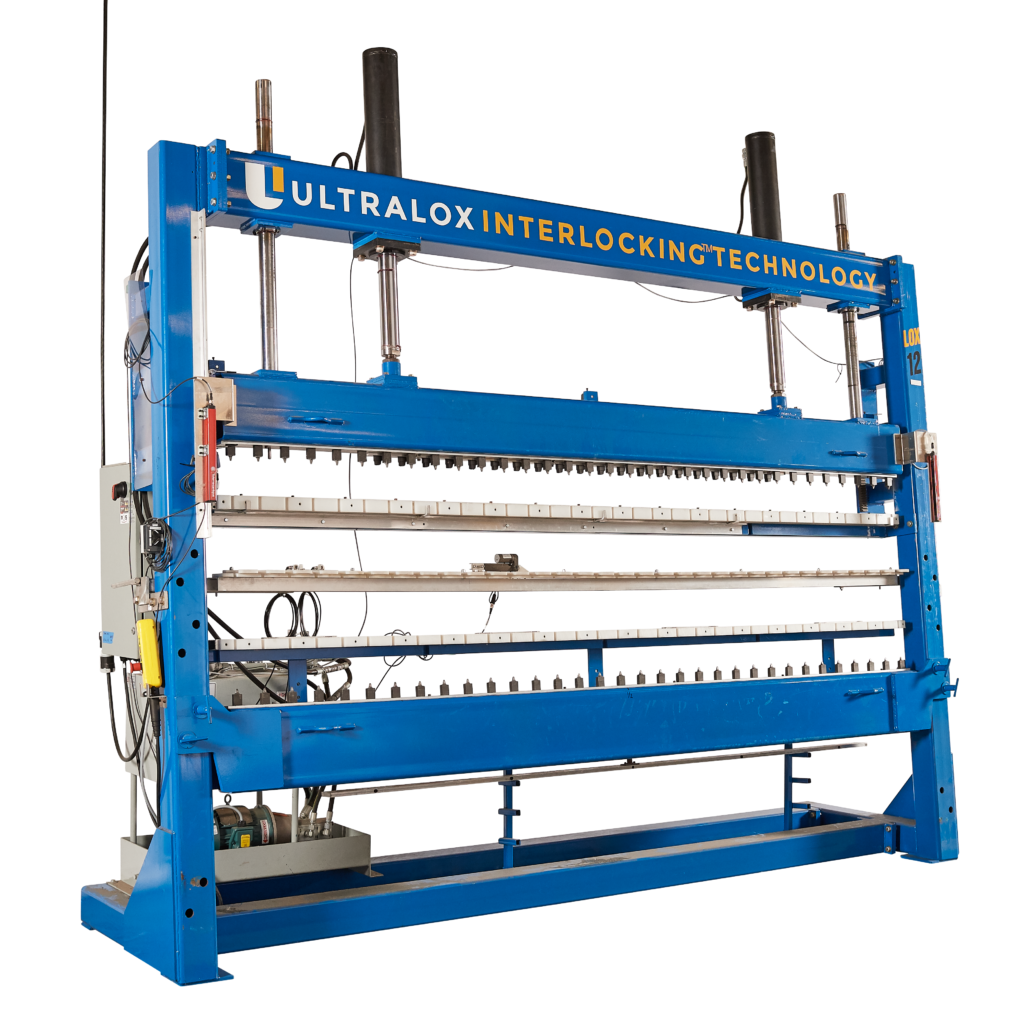 Having an Ultralox Interlocking® Machine allowed Moore Lumber & Hardware to assemble the railing panels in-house before taking them to the job site. The firm produced panels in groups of 250. Being able to construct panels locally was 'monumental' in keeping the project moving forward.
"We found scenarios where we needed shorter picket panels. We were able to manufacture those within the same day and have them installed. If we had been a weld shop and gone with a traditional steel system, you'd be looking at close to a week for that to happen," Blickenstaff shares. He also said that having quick access to Ultralox®'s product design engineers was invaluable when attempting this modification, further minimizing downtime. "It was as quick as a phone call… and he was able to get us the calcs (sic) and drawings right away."
While Moore Lumber & Hardware was able to pre-fabricate most of their panels, installation proved a bit hair-raising. Open-sided decks consisted of concrete pads supported by tension posts and required railing on three sides. That meant the four installers and their foreman were hanging out up to eight stories high! All installers used short leash fall protection harnesses. Even so, high winds shut down installation efforts on a couple of occasions.
The concrete pads themselves provided some challenges. Anchor drilling required precision, as tolerances for deck thickness needed to be followed. For particularly long panel sections, slight variances in the concrete surface meant paying close attention to measurements and leveling.
Drilling into concrete also creates silica dust, leading to scarring of the lungs when improperly contained.
And if that was not enough, at the end of the install, the COVID pandemic also required training and use of personal protective equipment before being allowed to work on site.
Installing the aluminum railings well within time and budget has interlocked a partnership between Confluence and Moore Lumber & Hardware. They are collaborating on future projects, and Confluence has referred other general contractors to Moore.