ULTRALOX INTERLOCKING® TECHNOLOGY manufactures premium powder-coated aluminum picket and glass railing systems for decks, patios and swimming pools with low-maintenance living in mind. Our dedication to research and development ensures a uniquely engineered railing system that meets commercial/residential building codes throughout the US.
ULTRALOX INTERLOCKING® TECHNOLOGY high-performance railings are made of durable aluminum with a long-lasting powder-coated finish to stay looking like new. We back that up with a 20-year limited warranty. We guarantee that your glass and aluminum railing system will continue looking great for years to come.
Additionally, ULTRALOX INTERLOCKING® TECHNOLOGY strives to respect the environment and the quality of life of its employees by developing maintenance-free products that are recyclable and through our manufacturing process, waste is disposed of in a responsible manner. If you would like more information, please contact a company representative at 844-724-5001.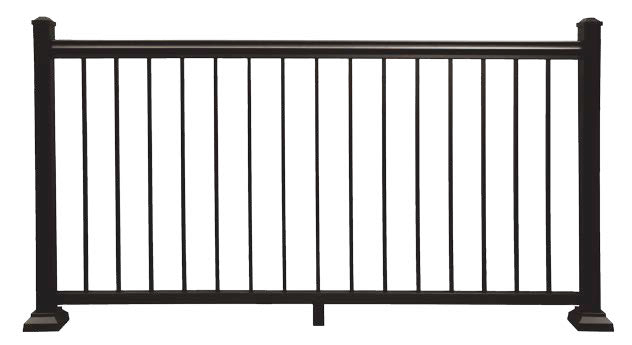 OUR MISSION
Innovation is at the heart of our craft. To meet our customer's needs, we have developed a wide variety of railing and fence solutions. Through flexibility and adaptation, we strive to meet customer's requirements every day.
OUR SPECIALTY
ULTRALOX INTERLOCKING® TECHNOLOGY products offer a unique look which will enhance your property's appeal, while still respecting its original style. Quality products and professional service have created the credible reputation our company enjoys.
ENVIRONMENTAL CONCERNS
—Durable, maintenance-free products
—Recyclable products
—Responsible management of waste in daily plant operations
PRODUCTS WARRANTY
All of our aluminum products carry a 20-year limited warranty against manufacturing defects.
ULTRALOX INTERLOCKING® TECHNOLOGY applies a high-quality powder coat finish that meets AAMA 2604 specifications. Our finish is guaranteed not to crack, chip, blister, or peel for a period of twenty (20) years with normal use and weathering. Read warranty and cleaning instructions at ultralox.com. Railing applications within one mile of salt water or other corrosive environments will require an upgraded AAMA 2605 specified powder coating to qualify for the 20-year warranty.