Stop paying retail prices for your aluminum deck railings when you could be assembling your own deck railings ½ the price. Do you currently build 50 or more decks per year? If so, let ULTRALOX® show you how to earn up to $1,000.00 or more in profit per deck project. That's $50,000.00 in your pocket for building the same 50 decks!
Do you have 400 square feet of warehouse space? With our ULTRALOX INTERLOCKING® Machine and a pallet rack you can assembly 3,500 lineal feet of aluminum railing within 4-days. You will profit $50,000. That's $50,000.00 with very little waste.
ULTRALOX INTERLOCKING™ TECHNOLOGY is a truly unique machine that fabricates aluminum, powder-coated railing components on demand. The interlocking components are then easily and quickly installed on the jobsite without any special tools, mechanical fasteners or welding. The structural, ICC-ES AC273-tested products can be produced in a variety of profiles, configurations and colors, providing exceptional aesthetics as well as industry-leading strength and reliability.
ULTRALOX INTERLOCKING® TECHNOLOGY is protected under US Patent #8286948.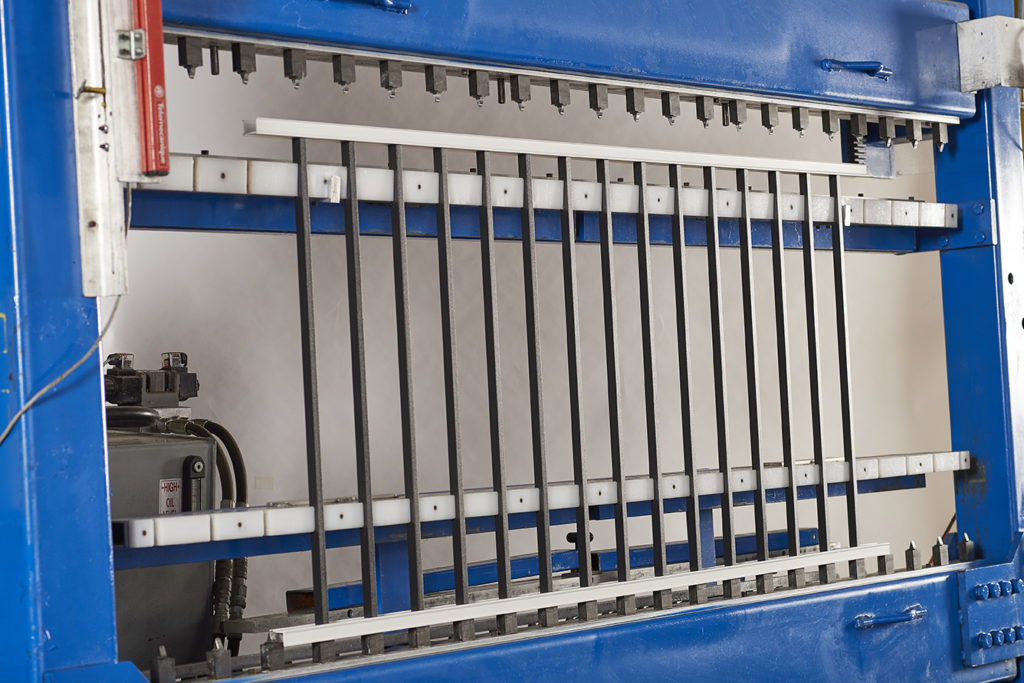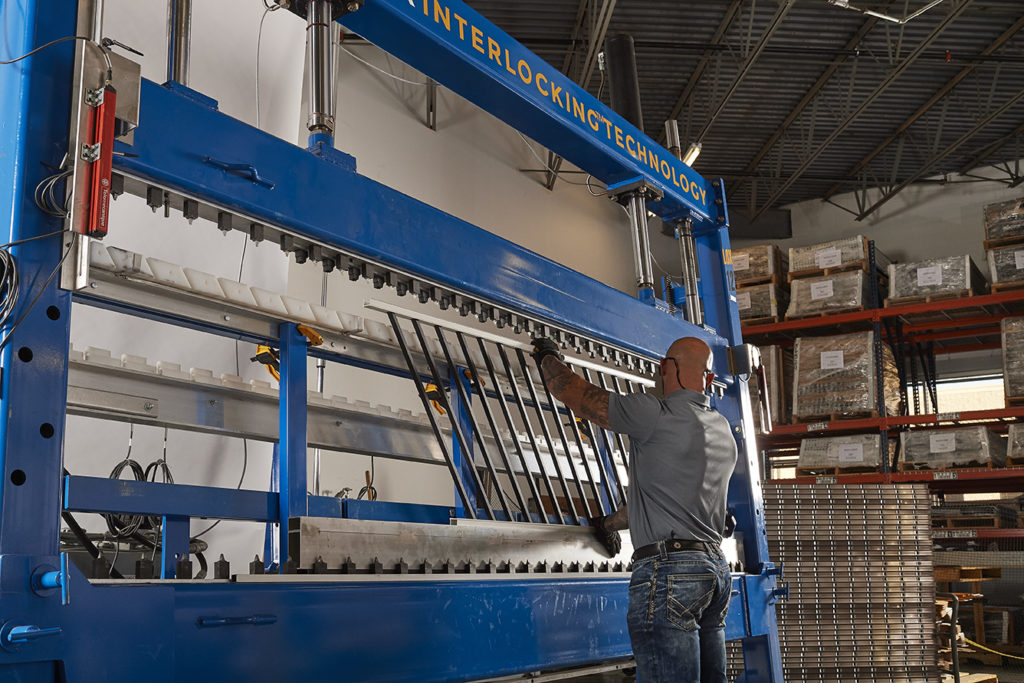 ULTRALOX INTERLOCKING® TECHNOLOGY eliminates the roadblocks that slow down railing projects. By dramatically reducing inventory costs, warehouse requirements, freight costs, and damage issues, ULTRALOX INTERLOCKING® TECHNOLOGY owners control the quality and delivery of railing for their customers. This is a transformative approach to producing railing, providing ULTRALOX INTERLOCKING® TECHNOLOGY owners with the ability to achieve levels of efficiency, customer service, and profitability above and beyond standard practice.
Aluminum Railings are assembled in a matter of minutes
Assemble the railings in your shop – eliminating expensive field labor
No more wasting parts – Build what you need, when you need it.
Need 100 panels fabricated at 54 ½", no problem!
Cut your horizontal H-Channels to the proper size and only use the number of pickets you need for the panel. Save Parts, Save Cost, Win More Jobs
Save Parts, Save Cost, Win More Jobs.
Stair Panels: Convert machine within 10-minutes to build stairs. And Yes, the stairs can be racked
to accommodate any stair angle.
Fencing and fence panels can be built up to 48" with our Ultralox 8' model and 72" Tall with our 12' model.
Custom heights from 18" to 72" can be built with the ULTRALOX INTERLOCKING® Machines.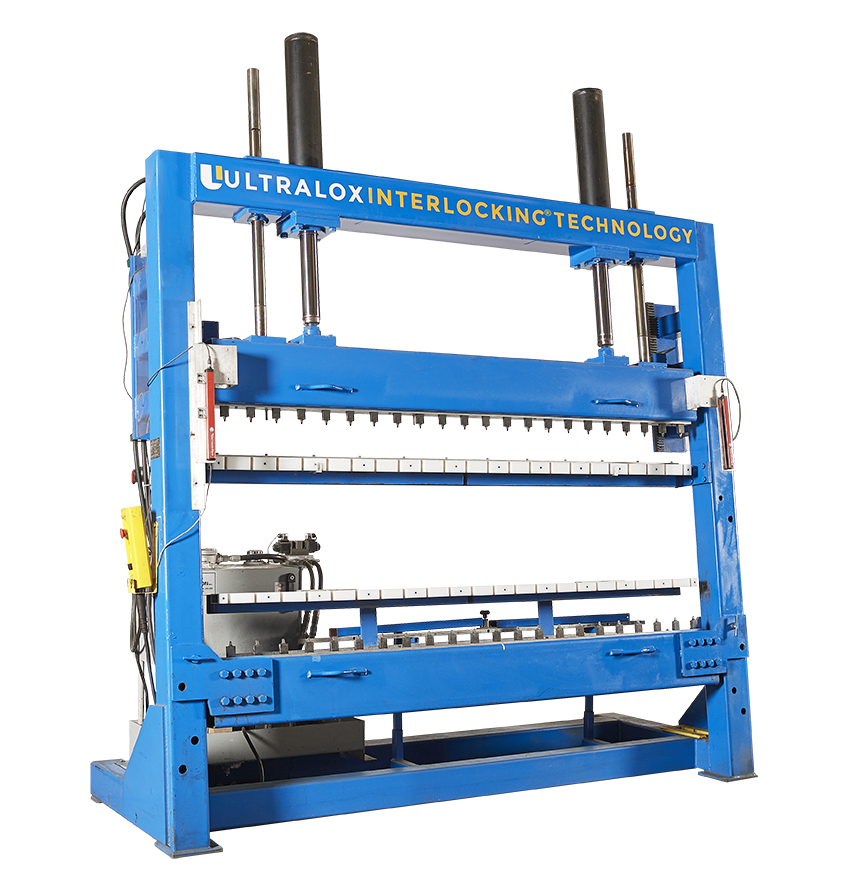 The ULTRALOX® LOX8 was designed for the high volume deck builder/lumberyard & property management companies looking
to reduce labor cost, control lead times and drastically increase profit.
• Up to 48" Tall Fencing
• Up to 8´ Deck Panel
• 24" Tall Knee-Wall Panels
• 6 ' Stair Panel
• Machine Size: 9´ x 4´ Footprint, 11´ Tall
• Power Requirements: 240 Volt, Single Phase with neutral 20 Amp Circuit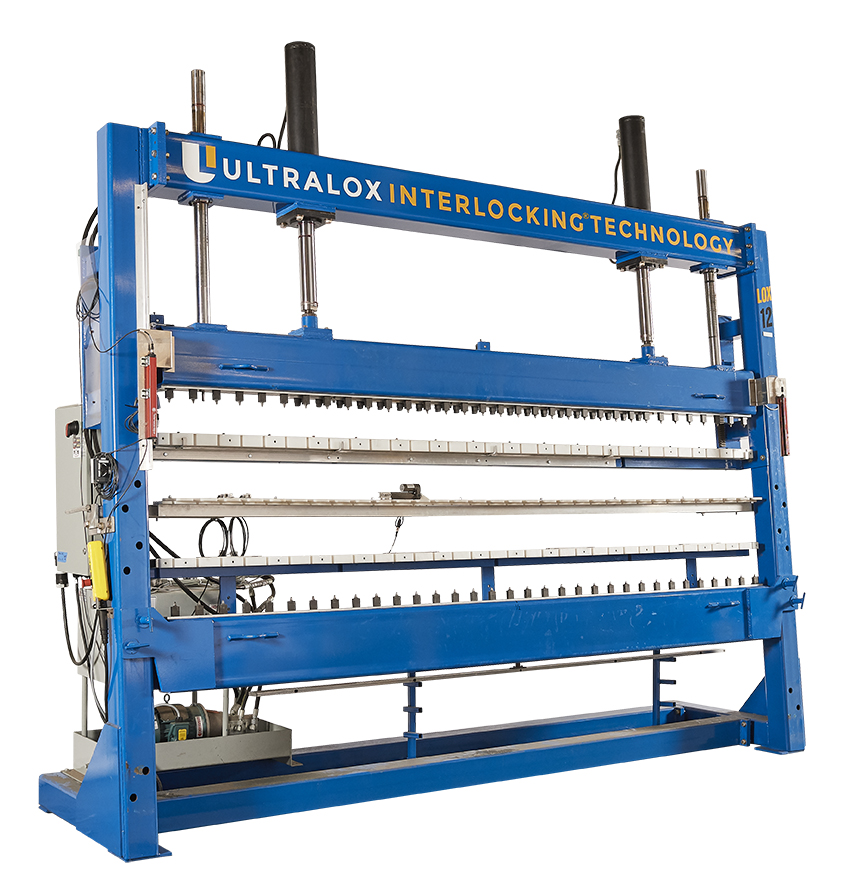 The ULTRALOX® LOX12 industrial interlocking machine is capable of assembling aluminum railings and fence panels, 18"-72" in height and up to 12 feet in length. The LOX12 model delivers high production deck railing panels as well as custom height railing/fence and stair panels.
• 72" Tall Fence Panels
• Two 6´ Deck Panels at Once
• 18" Tall Knee-Wall Panels
• 8´ Stair Panels
• Machine Size: 13´ x 4´ Footprint, 11' 8" Tall
• Power Requirements: 240 Volt, 3 Phase, 20 Amp Circuit
Call to discuss how YOU can join our ULTRALOX INTERLOCKING® TECHNOLOGY family. 888-685-4005