Ultralox® Adds ESR Certifications for Los Angeles, Florida, and California
EAGAN, Minn.— Ultralox Interlocking® Technology was the recent recipient of Evaluation Services Report (ESR) 3485 from the International Code Council®
Evaluation Service (ICC-ES). This reissued report also includes several supplements certifying Ultralox® 's aluminum railing system products conform to recently revised building codes in two states.
Already conforming to 2018 and 2015 International Building and Residential Codes, the newly issued ESR report also certifies that Ultralox® products conform to recently revised codes adopted by the Los Angeles Department of Building and Safety in 2020. The brief also ensures compliance with the 2020 and 2017 Florida Building and Residential Codes, as well as the 2019 California Building Code and Residential Codes.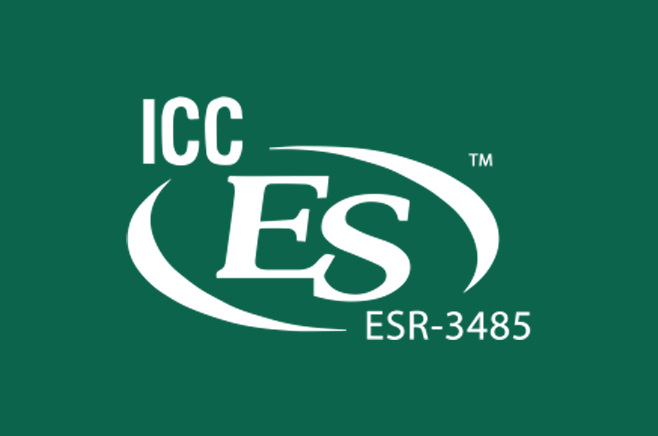 To determine code compliance, the ICC-ES not only reviews product specifications and quality control methods but works with accredited laboratories to conduct testing on materials to ascertain their compliance with building code standards.
The metal guardrail products detailed in ESR-3485 are Aluminum Railing System Series V800, C800, M600, I800, A800, O800; MP400 Mesh Panels, ADA Handrails; and Stanchions. ICC-ES evaluates minimum yield and tensile strengths, minimum component thickness, and manufacturing extrusion process to assure they were all within tolerances to serve as guardrail systems for residential and non-residential applications. The uses for these components include rails for balconies,
porches, and decks.
"While we are committed to providing innovation in the industry, it is crucial not to lose sight of the primary goal," said Edward Peterson of Ultralox®. "Our new ESR reinforces that our products meet the stringent standards for safe, reliable railing systems."

With 50-plus Ultralox Interlocking® dealers throughout U.S., Canada and Australia, Ultralox® is the leading provider of aluminum powder coated railing and DexSpan aluminum deck & balcony framing components. This Minnesota-based company strives to respect the environment by responsibly disposing of manufacturing waste and developing recyclable, maintenance-free products. Ultralox® is an innovator in the metal deck & railing industry with engineered building solutions for both commercial and residential applications.
ICC-ES is the leading evaluation service for products and systems for the United States' construction industry. ESRs provide evidence that innovative building materials and components meet the requirements of building codes and technical standards. For more information, visit www.icc-es.org