Ultralox identifies key MTF projects in your area and provides the engineering take off along with materials estimates.  Just add your

Mark-up and labor

Ultralox has provided our customers over

$20,000,000

in qualified leads through construct connect and other sources since implementation 2019
Estimating software – we use ProEst and we provide it for free for the machine owners use with Ultralox component assemblies built in.
AIA /Architectural Marketing
Approved AIA CEU program both on line through Hanley Wood University, and in person
Ultralox has trained over 10,000 architects
A dedicated section of the NEW Ultralox website for architects. This provides architects 3 part spec's along with the related cad files.

3 engineers on staff
50 state wet stamps available
BIM and Revit files
3 part spec


ICC-ES, ESR #3485 Residential and Commercial
California State & City of LA Building codes
Texas Department of Insurance
Florida High Wind Velocity Approval
2015 National Building Code (NBC)
2012 Ontario Building Code (OBC)
2018 British Columbia Building Code (ABC)
2014 Alberta Building Code (BBC)
Australia Certificate of Compliance 2020.013
Dedicated Company Customer Service Representative
Mock ups (counter displays)
Ultralox Railing website content. Embed the Ultralox railing content into your own website via an I-Frame. Supplied to you at now cost as an Ultralox dealer.
Literature
National Marketing

IBS
Deck Expo
FabTech
National calling campaign targeting GC's and Developers that netted $1M in new bids for our dealers in under 30 days

Ultralox Railing digital marketing targeting by region.
Branded Ultralox marketing assets for your own marketing efforts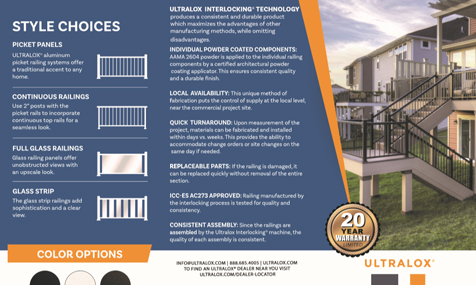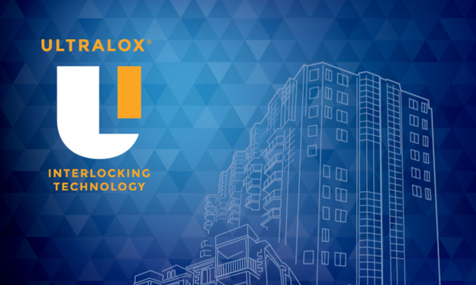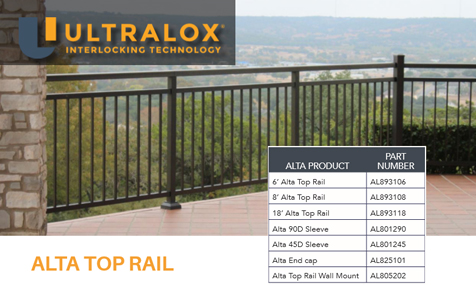 We train your operations team on panel assembly including cut sheets to optimize your materials and minimize drops
ULTRALOX INTERLOCKING® TECHNOLOGY has changed the rules of Aluminum Railing. LBM suppliers can add product value and increase profit margins by leveraging the ULTRALOX INTERLOCKING® Machine to control how aluminum, powder-coated railing is produced, stocked and delivered. This is a transformative approach to producing railings, providing ULTRALOX INTERLOCKING® TECHNOLOGY customer's (dealers) with the ability to dramatically reduce inventory costs, warehouse requirements, freight costs and damage issues.
In return, dealers have the ability to achieve levels of efficiency, customer service and profitability above and beyond standard practice.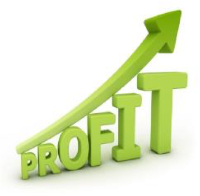 WHAT THE INSTALLERS ARE SAYING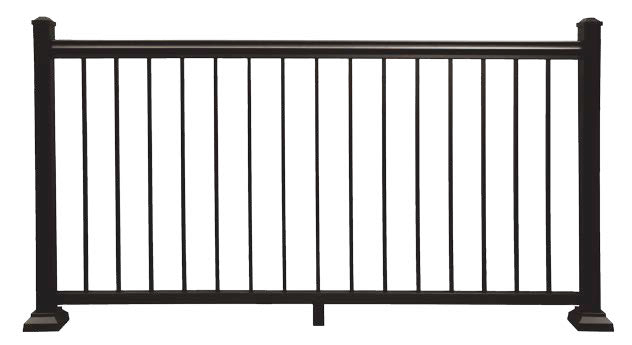 Pre-Assembled Panels save 20-30 labor  minutes per opening, average 6-8 hours per deck
Durable and Aesthetically Pleasing product
Hidden Fastener System / No Welds or Rivets
Adaptability in the Field
ICC-ES AC273 Approved – ESR #3485
BENEFITS OF ULTRALOX INTERLOCKING® MACHINE PROGRAM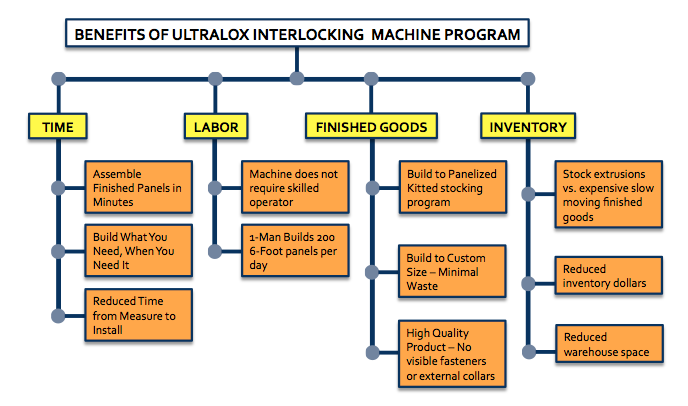 ULTRALOX®: CHANGING THE CATEGORY
The ULTRALOX INTERLOCKING® TECHNOLOGY Aluminum Railing program changes the category from an unproductive afterthought add-on to a significant profit-producing leader.
The ULTRALOX INTERLOCKING® TECHNOLOGY program offers margins normally not available to the LBM dealer.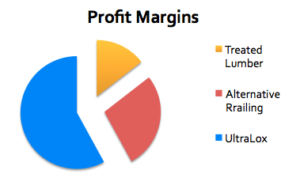 The treated lumber margins are about 10%.
Alternative railing margins are about 19%.
The ULTRALOX INTERLOCKING® TECHNOLOGY program offers margins on an average of 40% on 6- and 8-foot panels.
Margins on made-to-size panels can be over 40%. Larger projects can be made to size and are delivered to the job site ready for easy labor-saving install.
ULTRALOX INTERLOCKING® TECHNOLOGY Railing systems are strong and reliable – they're engineered and approved to ICC-ES AC273 multistory high-rise commercial and residential building codes. They can be produced in a variety of profiles, configurations and colors for a wide product offering and exceptional aesthetics.