As an ULTRALOX INTERLOCKING® TECHNOLOGY Interlocking dealer, your benefits are:
ULTRALOX INTERLOCKING® TECHNOLOGY products are sold exclusively through approved dealers.
Dealers have a territory.
Produce durable, cost-effective/attractive railing and fence products within minutes.
Engineered, ICC-ES AC273 approved & Canadian Building Code approved.
Ability to utilize logos, trademarks & technical materials.
Support of a Global Partner with resources to assist your business growth for years to come.
For more information call us toll free at 888-685-4005, or email us here.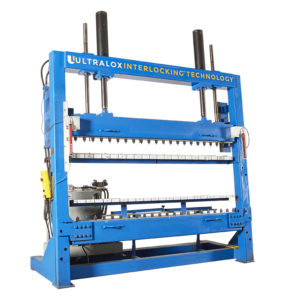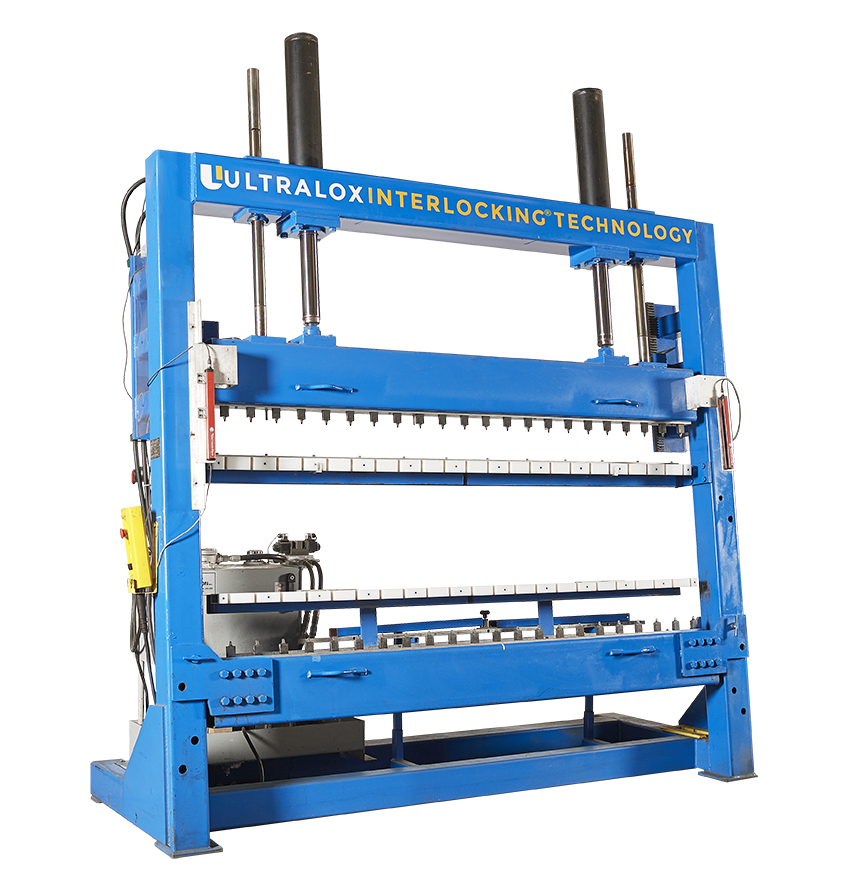 The LOX8 machine has a very small footprint and along with a single 8' pallet rack of product, which will convert to 3,500 lineal feet of finished railing, ONLY requires 200 square feet. The ULTRALOX INTERLOCKING® TECHNOLOGY LOX8 targets contractors/builders who build 50 or more decks per year
ULTRALOX INTERLOCKING® TECHNOLOGY has changed the rules of Aluminum Railing. LBM suppliers can add product value and increase profit margins by leveraging the ULTRALOX INTERLOCKING® Machine to control how aluminum, powder-coated railing is produced, stocked and delivered. This is a transformative approach to producing railings, providing ULTRALOX INTERLOCKING® TECHNOLOGY customer's (dealers) with the ability to dramatically reduce inventory costs, warehouse requirements, freight costs and damage issues.
In return, dealers have the ability to achieve levels of efficiency, customer service and profitability above and beyond standard practice.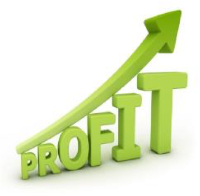 RESIDENTIAL RAILING DEMAND 2016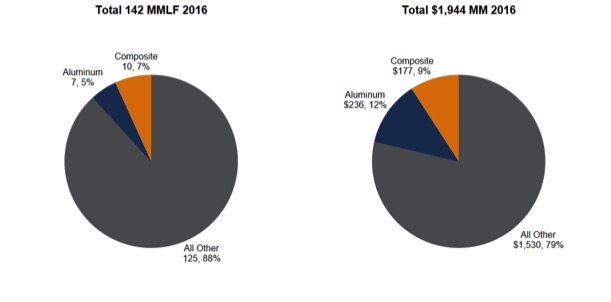 Overall 2016 railing demand estimated at $1.9 billion; aluminum railing accounted for 12% of overall value compared with 9% of overall value for composites
NEARLY 40% OF ALUMINUM RAILING IS PURCHASED DIRECTLY FROM MANUFACTURES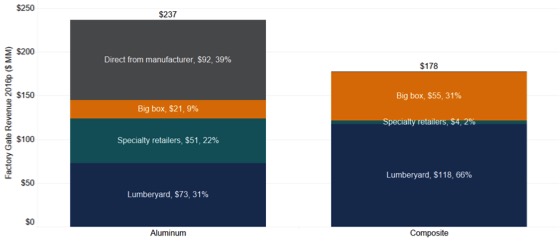 Aluminum revenue through lumberyards and specialty retailers combined ($124 MM), slightly larger than composites
Opportunity to convert direct contractor purchases of railing to channel purchases of railing sections based on ease of assembly and faster install
WHAT THE INSTALLERS ARE SAYING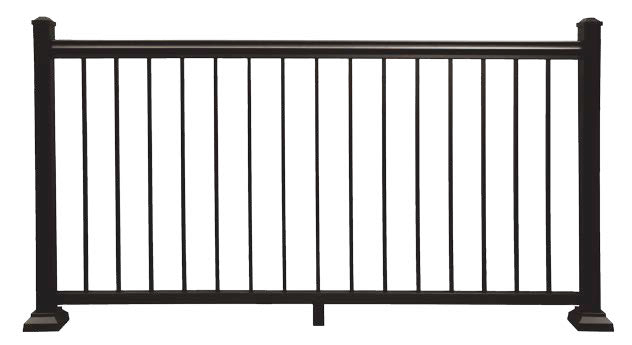 Pre-Assembled Panels save 20-30 labor  minutes per opening, average 6-8 hours per deck
Durable and Aesthetically Pleasing product
Hidden Fastener System / No Welds or Rivets
Adaptability in the Field
ICC-ES AC273 Approved – ESR #3485
BENEFITS OF ULTRALOX INTERLOCKING® MACHINE PROGRAM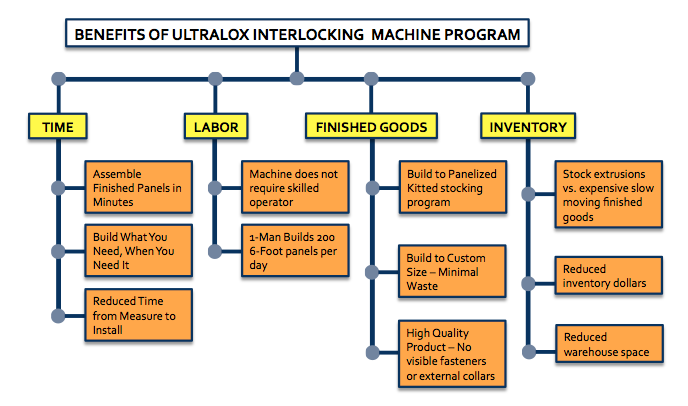 ULTRALOX®: CHANGING THE CATEGORY
The ULTRALOX INTERLOCKING® TECHNOLOGY Aluminum Railing program changes the category from an unproductive afterthought add-on to a significant profit-producing leader.
The ULTRALOX INTERLOCKING® TECHNOLOGY program offers margins normally not available to the LBM dealer.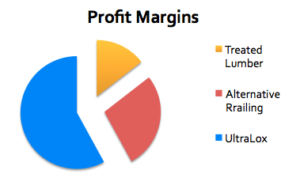 The treated lumber margins are about 10%.
Alternative railing margins are about 19%.
The ULTRALOX INTERLOCKING® TECHNOLOGY program offers margins on an average of 40% on 6- and 8-foot panels.
Margins on made-to-size panels can be over 40%. Larger projects can be made to size and are delivered to the job site ready for easy labor-saving install.
ULTRALOX INTERLOCKING® TECHNOLOGY Railing systems are strong and reliable – they're engineered and approved to ICC-ES AC273 multistory high-rise commercial and residential building codes. They can be produced in a variety of profiles, configurations and colors for a wide product offering and exceptional aesthetics.