Project of the Month: Pool Deck in Annapolis, MD
We've been anxiously awaiting the summer for many reasons — beach trips, snowball sugar highs, backyard BBQs, and photographing our August Project of the Month!
When we completed this massive pool deck project in March for our clients in Annapolis, Maryland, we knew we would need to get back out for a photoshoot in the summertime. The wait was worth it — this TimberTech deck is absolutely stunning.
Andrew Vidulich met with our clients to design an updated entertaining space and bring their vision to life. To complete this outdoor oasis, we needed not one, but three decks – a pool level deck, a second-story balcony deck, and a third story walk out. Over 3,000 sq. ft!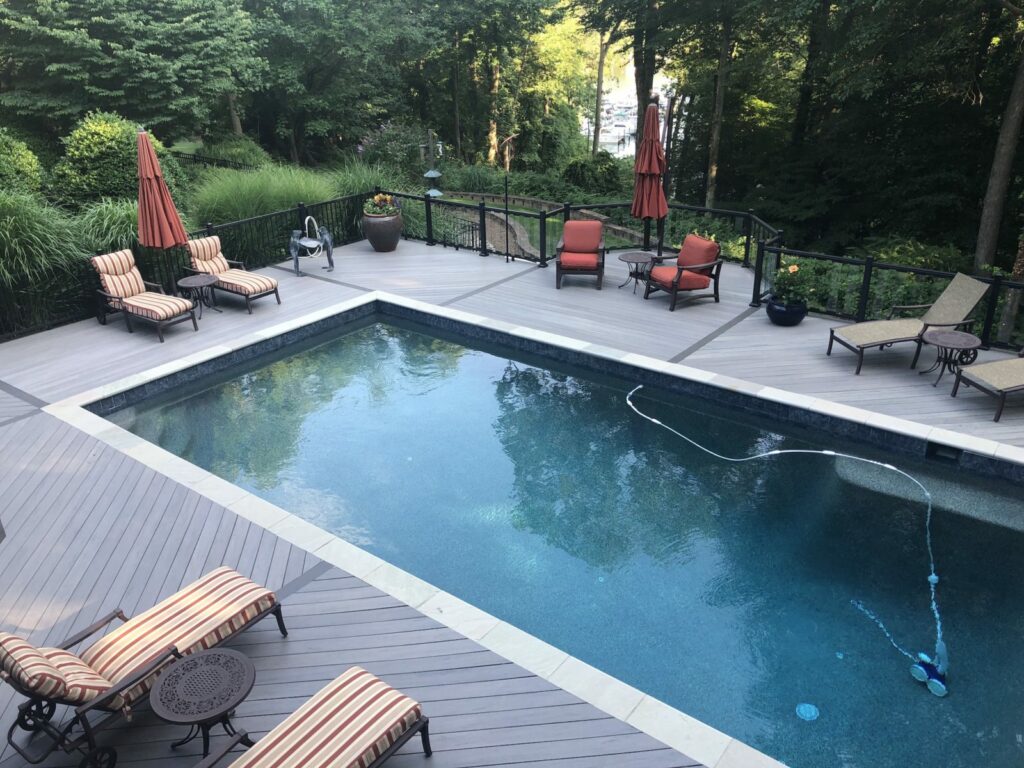 To start, we removed the existing decking and railing and installed a brand new frame with proper under deck supports. Then, we installed TimberTech Legacy decking in a gorgeous Ashwood color with Ashwood fascia wrap. Espresso feature boards are placed throughout the large area, and the diagonal pattern that frames the rectangular pool offers interesting angles and lines, making the deck a true work of art. Black aluminum railings were installed on the side of the deck , while black Ultralox and glass balusters suit the front railings.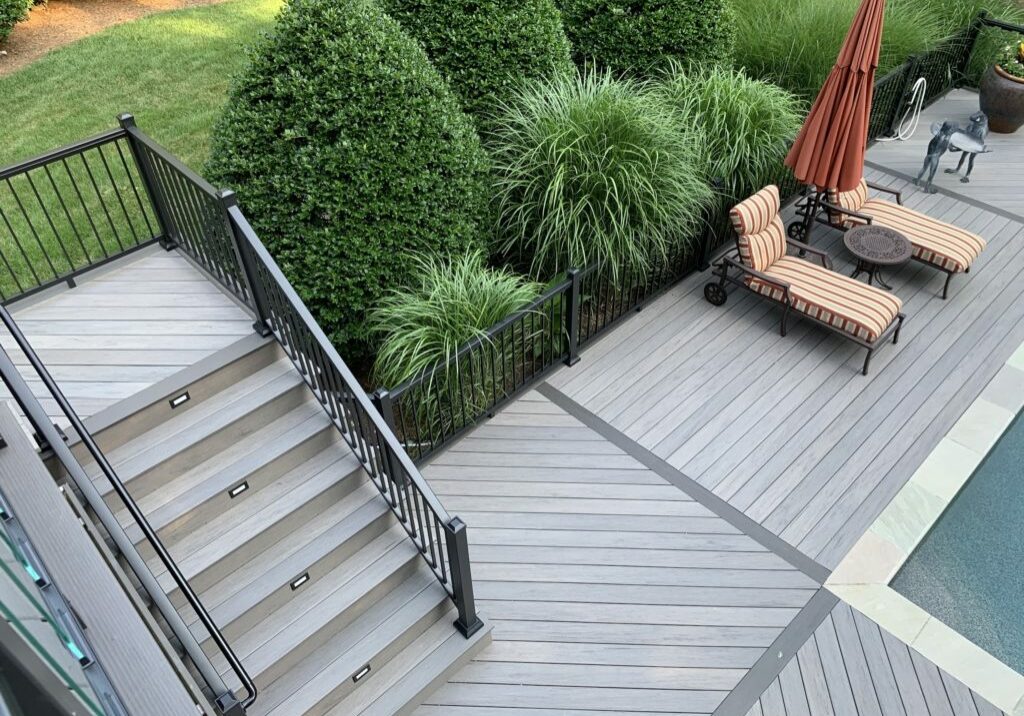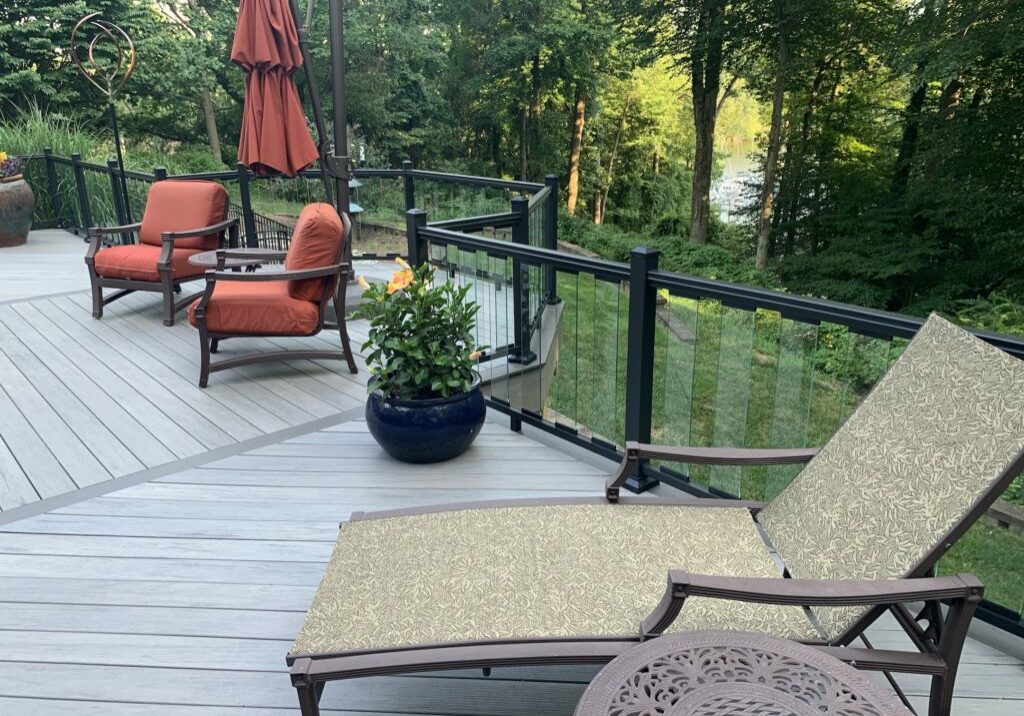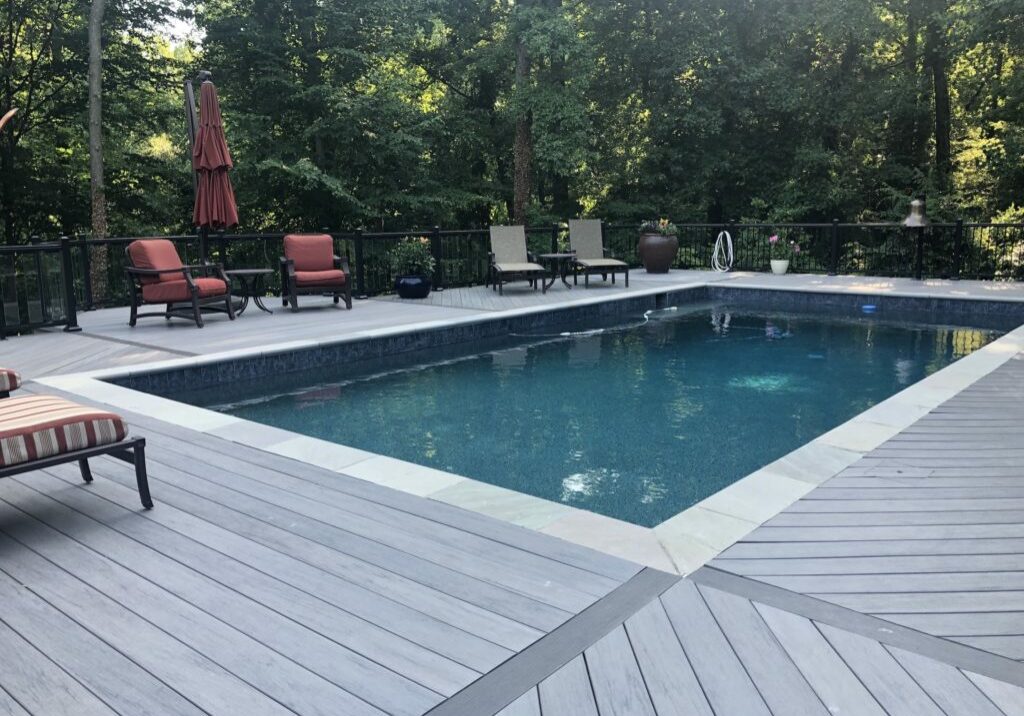 MIDDLE LEVEL BALCONY DECK
We removed the existing railings, deck, and deck drain on the second level balcony deck, and replaced it with decking to match the pool level deck, as well as a new deck drain. A proper deck drainage system allows for a safe, dry entertaining space below — a great place to get out of the sun on a hot Maryland day! Black Ultralox railings with glass balusters add an elegant, modern accent to the Ashwood decking.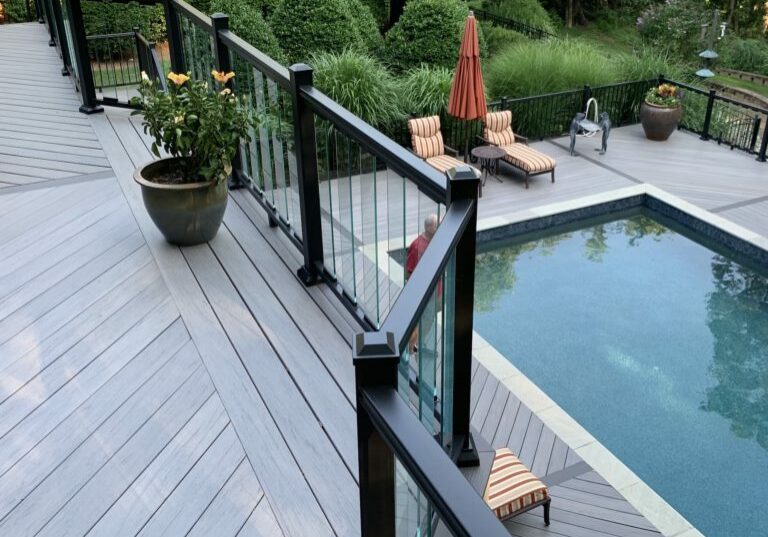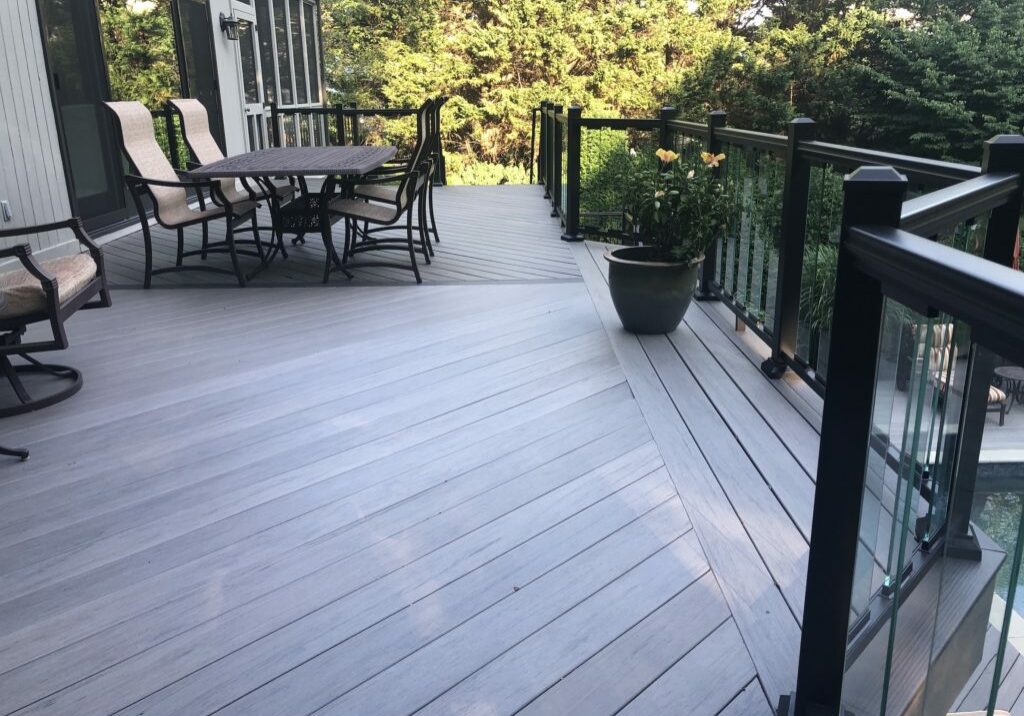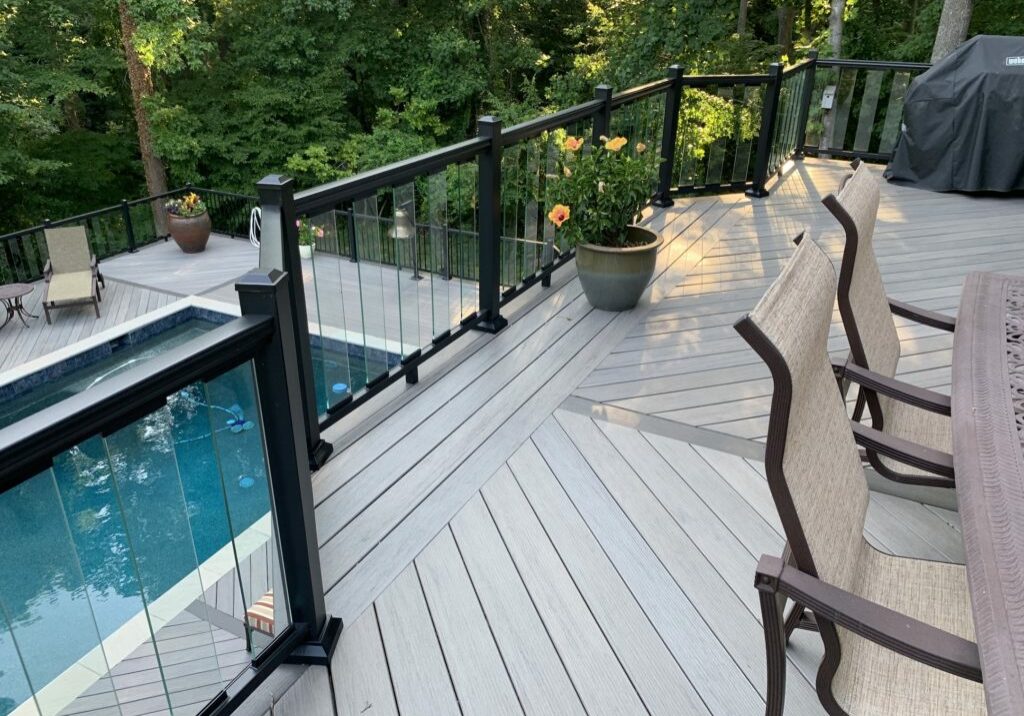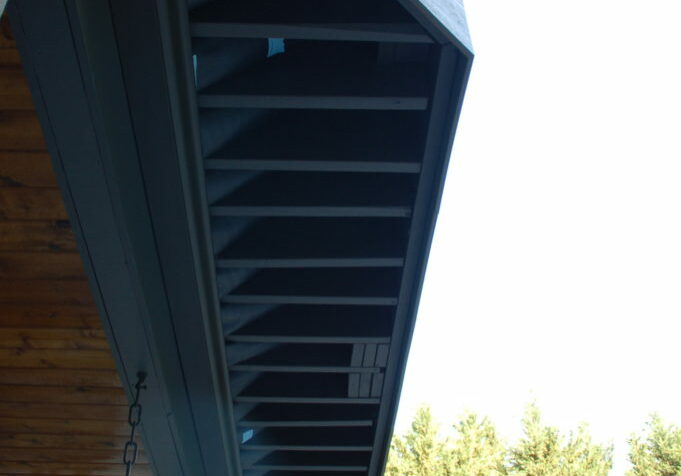 The smaller upper deck was designed to match the two lower level decks, featuring the same gorgeous details, such as the glass balusters and espresso feature boards.
New sets of steps with Ashwood risers and treads to match the new decking were also installed. Riser lights were placed in each set of stairs and under railing lights were also installed 1 per section, allowing for magically lit nighttime pool parties!
While every single spot of this new outdoor space offers a fantastic view, we learned that our client's favorite place to relax and enjoy the finished project is from his favorite chair on the balcony deck. With a backyard like this, we don't blame him!