The National Apartment Boutique 3610 Dillion Street, Baltimore, Md 21224
The National is a newly completed boutique apartment complex atop Brewer's Hill with panoramic views of Baltimore City and the Inner Harbor.
Fence & Deck Connection partnered with Manekin Construction to supply and install balcony railings, courtyard railing and parking garage enclosure panels for The National high-rise.
Built in accordance with Baltimore City Green Building Standards, the building was completed in 2017 and has 6 stories with 60 units.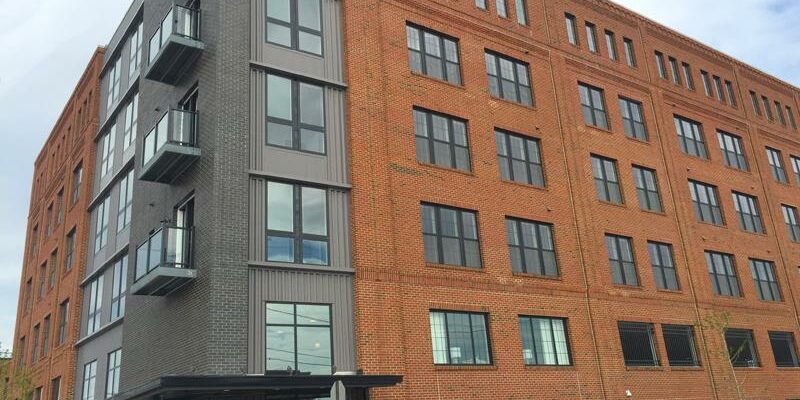 Balcony Railings at The National
Glass railing provides the best possible views from elevated balconies. In order to maintain the great views of the city from this location, Ultralox Mission Aluminum Railing with clear tempered glass panel infills were chosen for the exterior balcony railings. The railing was surface mounted to the floor of the balcony to maintain the clean lines of the contemporary design. Ultralox Aluminum Railing uses hidden fasteners and textured powder coating for outstanding beauty and durability.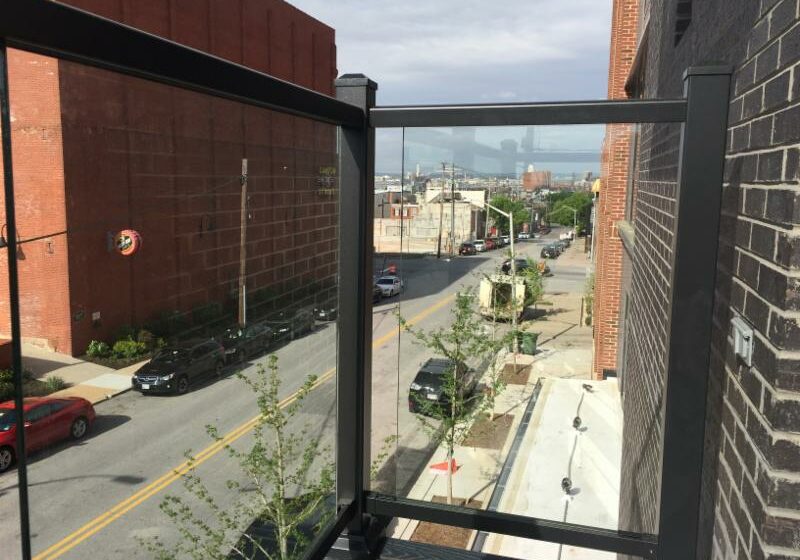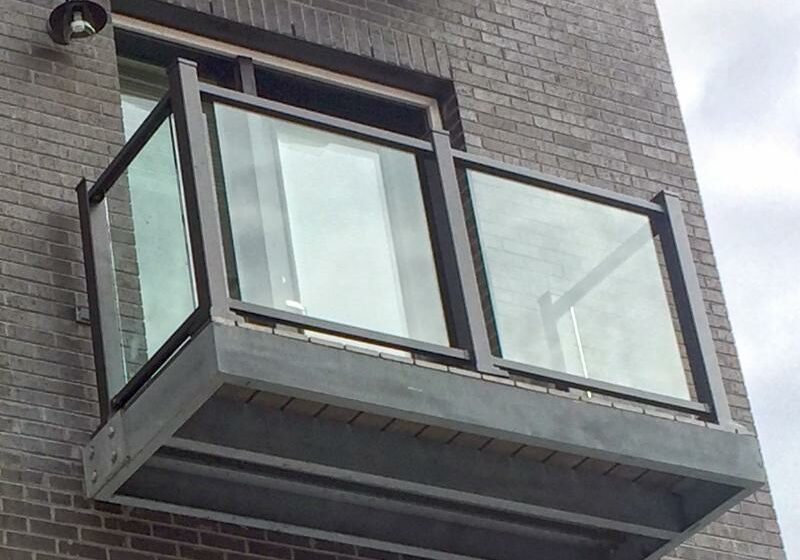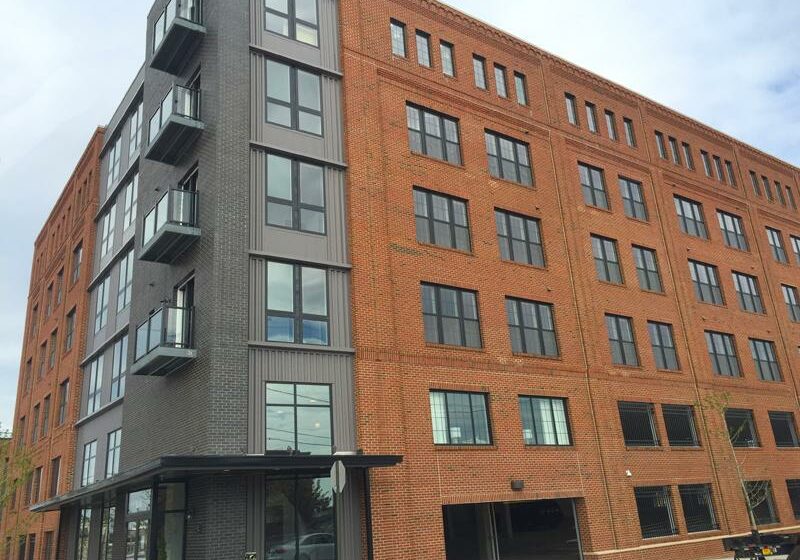 Courtyard Balconies at The National
For the balconies in the courtyard of The National, we continued with Ultralox and installed a Mission premium powder-coated aluminum picket rail system for it's contemporary look. Ultralox Aluminum Railing is manufactured in the USA and backed by a 20 year warranty.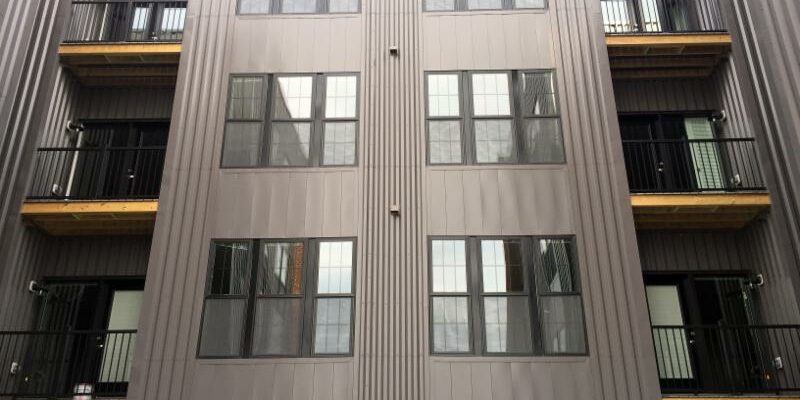 Courtyard Railing at The National
For the courtyard railing, we continued the Ultralox Mission Aluminum top rail with 1/2" x 3/4' vertical aluminum pickets for non-obtrusive site lines.