WHY ULTRALOX INTERLOCKING® TECHNOLOGY?
If you're looking for an Aluminum Railing product that's fast to install, easy for customers to maintain and will drive up your profits, here are three reasons to choose aluminum over wood.
ALUMINUM RAILING IS FAST AND EASY TO INSTALL—CUTS LABOR TIME BY MORE THAN HALF!
Wood panels take about 20 minutes to install and can be labor-intensive. Pre-assembled Aluminum Panels can take as little as five minutes to install, without the need for special tools or welding. This translates to installing 12 panels an hour instead of three—a significant
increase in productivity. Contractors can complete more deck projects per day, and make more money!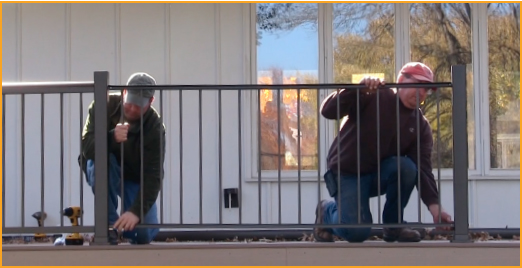 FEWER CALLBACKS FROM CUSTOMERS
Wood is hygroscopic, which means it expands as humidity increases and contracts as humidity decreases. As a result, wood railing panels can warp, crack and move, which leads to callbacks from customers. Aluminum Rail Panels do not—it's that simple.
GUARANTEE A MAINTENANCE-FREE PRODUCT
Wood systems may cost less upfront, but they require periodic maintenance that quickly adds up to make them more expensive than Aluminum Railing. Wood railing panel customers should expect to spend at least $500 every 18 months on regular cleaning and refinishing (see chart). Customers can choose untreated wood to avoid refinishing, but wood that is not painted or finished will end up with dark gray stains due to weathering.
Even with regular maintenance, wood systems only last about five to 10 years. Aluminum Railing Systems, on the other hand, is a strong, long-lasting material that is virtually maintenance-free. ULTRALOX INTERLOCKING® TECHNOLOGY Railing, for instance, has an architectural-grade powder coating that the manufacturer warranties for 20 years. During that time, your customers can expect to spend ZERO dollars on maintenance. With ULTRALOX INTERLOCKING® TECHNOLOGY Aluminum Railing, they also won't have to spend their valuable free time repainting or staining their railings!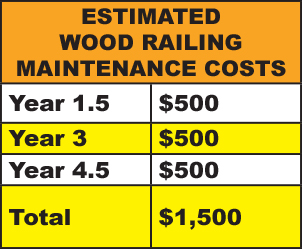 ULTRALOX INTERLOCKING™ TECHNOLOGY ALUMINUM RAILING DECREASES LABOR, INCREASES PROFITS
The ULTRALOX INTERLOCKING® TECHNOLOGY powder-coated Aluminum Railing Kits provides contractors with many advantages. Pre-assembled six-and eight-foot panels and standard mounting hardware enable five-minute installation so you can complete more jobs quicker. It can be ordered to exact size for precise, efficient installation—there is no need to spend time cutting and welding at the job site. A hidden fastener system provides a clean, aesthetically pleasing finished product. What's more, this system is code-compliant (engineered and approved to ICC-ES AC273 commercial and residential building codes), making it an ideal option for multifamily and commercial clients.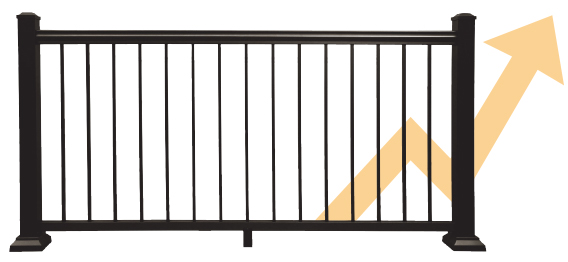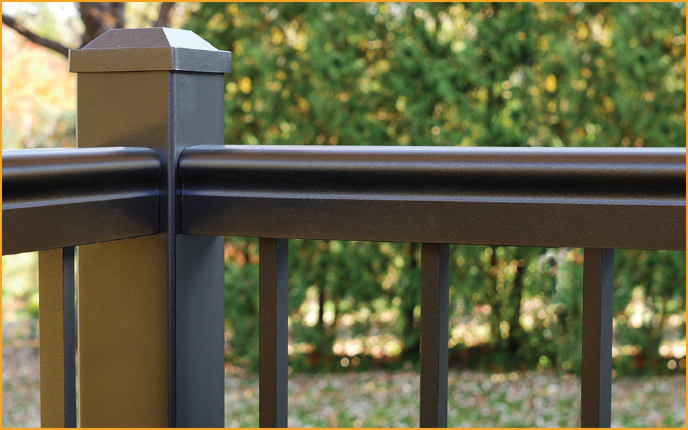 The maintenance-free powder-coat finish comes with a 20-year warranty, resulting in a long-lasting product, happy customers and more referrals. All of which to say, ULTRALOX INTERLOCKING® TECHNOLOGY helps contractors save time and maximize profits.